Our Winter 2022 Play Production class is proud to present "Roe."
SATURDAY APRIL 2ND AND
SUNDAY APRIL 3RD @ 7PM
Venue:
Santa Monica Playhouse
1211 4th St.
Santa Monica, CA 90401
Tel. (310) 394-9779
LIMITED SEATING TICKETS $15.00
BUY NOW TO RESERVE YOUR SEAT!
Written by: Lisa  Loomer
Directed by: Natalia Lazarus
You can also call (310) 656-8070 to purchase your tickets over the phone.
ABOUT THE PLAY
The STORY: Roe v. Wade, the landmark 1973 case that legalized abortion, is still fiercely debated over forty years later. 
In this incisive play, acclaimed writer Lisa Loomer cuts through the headlines and rhetoric to reveal the divergent personal journeys of lawyer Sarah Weddington and plaintiff Norma McCorvey ("Jane Roe") in the years following the fateful decision. In turns shocking, humorous, and poignant, ROE reflects the polarization in America today, while illuminating the heart and passion each side has for its cause.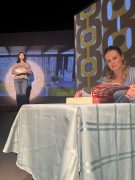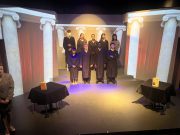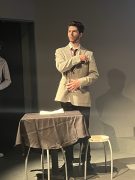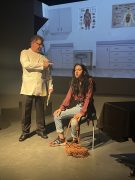 STARRING:
ANDREANI CONSTANTI
KATYANA ROCKER COOK
HADI ABDOH
ROMANE COMPAIN
AMBRA FERRARIS
MIKI KANEKO
ENRIQUE GONZALEZ
SHINO INOUE
THEMIS DE LA PEÑA
TOBI RAHEEM
JAMES WELSH
DESMOND WYTE